AGENCY SPECIALIZED IN DOMAIN NAME ACQUISITION AND NEGOTIATION
The NameNego agency advises and accompanies you in your project to buy a domain name already registered by a third party. Its activity is mainly dedicated to the purchase of domain names with high added value and in all existing extensions.
The ruthless "first come, first served" rule that governs the allocation of domain names sometimes prevents us from being able to exploit one or more domain names that are already registered by third parties.
Even if you have rights to the desired name, judicial and extra-judicial procedures, which can be long and costly, do not guarantee that you will recover the desired domain name(s).
Thus, the amicable acquisition route appears to be the unavoidable solution for recovering the domain name(s) you wish to use, provided that you call in an expert who will be able to take all the necessary actions to guarantee the success of the negotiations and the technical transfer of the domain name(s) you wish to use.
Salomé Esteves, founder and director of the NameNego agency, is a recognized European expert in domain name buyback negotiations. With more than 15 years of professional experience dedicated to this activity, Salomé has enabled many companies to recover strategic domain names on the secondary market at the right price.
With a legal background and experience in the most advanced negotiation techniques, she has developed a real expertise in the field and has built up an international professional network that is essential to promote the chances of success of a strategic buyout.
Its clients are French and European groups operating in all sectors of activity such as banking, automotive, cosmetics, pharmaceuticals, luxury goods, audiovisual...
Bold and always in a good mood, Salomé puts all its expertise to your advantage, to buy back the domain names you wish to use at the fairest price and to guarantee the security of the technical and financial transaction.
Its know-how also enables it to value and assess your intangible assets in the event of licensing, asset or customer disposals and company liquidation.
Salomé is a qualified expert in complex negotiations by the ADN GROUP agency.
Analysis of the domain name situation
Identification and anonymous contact with the holder or decision-maker
Negotiation support (sales decision, fair price)
Securing the financial transaction and name transfer
Representation for the purchase of domain names (platforms, auctions...), local presence
Estimation and valuation of domain names
Domain name portfolio audit
Domain Name Sales Benchmark
The NameNego agency advises and accompanies you throughout your domain name purchase project, from the identification of the names you want to buy to the actual transfer to the registrar of your choice.
The NameNego agency can intervene on all the extensions currently in existence and offers to take care of the analysis of the situation of a domain name, the identification of the real holder of the name, the contact with the holder, the negotiation of the purchase price, the necessary steps to secure the financial transaction and, finally, all the administrative and technical steps to carry out the transfer of the name and the change of holder on your behalf, in an anonymous and confidential manner.
The NameNego agency's activity is mainly dedicated to the purchase of domain names already registered and unavailable for reservation. NameNego is also involved in operational missions, such as the management of public or private auctions, the valuation of domain names and the auditing of domain name portfolios. NameNego can provide you with a postal address in France for your administrative procedures, particularly for English holders of EU domain names.
During my work with the group, I worked closely with Ms. Salomé Esteves to obtain the necessary domain names for our trademarks.
We appreciated his help in the purchase of the domain "liebeskind.com" and his enthusiastic and unhesitating approach to achieve the desired result. She was very dedicated and focused and always found the right words to move forward towards the goal.
Salomé Esteves has actively participated in the rebranding of the Indigo group. She was involved throughout the process of acquiring our main domain names for the group, as well as the domain names of our subsidiaries Opngo and Streeteo.
She acted with professionalism and commitment, despite the obstacles and in our best interest, to obtain our domain names.
For any request for information or estimate, please fill in this form or contact us directly at +33 (0)6 68 22 03 55.
GDPR NOTICE: The information followed by an asterisk must be completed in order to respond to your request. By clicking on "Send", you consent to the processing of personal data by NameNego in order to process your request for information. Personal data will only be kept for the time necessary to answer your request. They will be processed exclusively by NameNego acting as data controller and will not be passed on to third parties. You may exercise your rights of access, rectification, withdrawal of consent, limitation, portability and deletion by contacting us at salome@namenego.com. In the event of a dispute, you also have the right to file a complaint with the CNIL. Finally, you also have the right to define guidelines for the storage, deletion and communication of your personal data after your death.

ELOKIA AVOCATS is a network of independent lawyers who have developed expertise in highly complementary areas of law: corporate law, commercial law, employment law, business law, intellectual property law, data protection law, open data.
This network, accredited by the Paris Bar Association, was created by Mr. Blandine CORNEVIN, Mr. Irène KRIS and Mr. Christine MOLAYE, lawyers with more than 15 years of experience.
Based in Paris 8th district, they provide advice and litigation services to public and private entities.
Maître Blandine CORNEVIN worked for 7 years with APIE, the French State Agency for Intangible Heritage, within the Ministry of Finance as an expert in Intellectual Property before setting up her firm, part of whose activity is dedicated to the intellectual property of public persons.
With a recognized professionalism, Maître Irène KRIS, values her clients' portfolios, prevents litigation risks and represents you before the competent authorities in case of counterfeiting or unfair competition.
These lawyers have developed efficient practices in compliance with the RGPD and are involved in all stages of their clients' data projects: audit, improvement of the procedures implemented, legal regularization, support during audits.
Maître Christine MOLAYE advises on corporate law, commercial law, business law and employment law.
By pooling their skills, this network of lawyers aims to offer its clients a rapid, personalised and comprehensive response on cross-disciplinary and complex issues, while maintaining a flexible structure.
ELOKIA AVOCATS advises you in the following areas: Creation of companies, Commercial Leases, Business Law, Trademarks, Designs, Models, Domain Names, Copyright, New Technologies, RGPD compliance, Image infringement, Privacy, Reputation.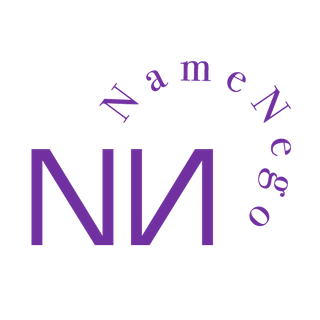 3 rue Lecuirot, 75014 Paris FRANCE